Our blog
In these times, working a lot from home, you need to have the right equipment to do your work properly. For example, if you have to make online videocalls or teach online, a good webcam is essential. At Focam you can now order the Foscam W21 webcam, an excellent webcam for a very nice price. With this webcam conferencing, video calling, online teaching and live streaming is easy.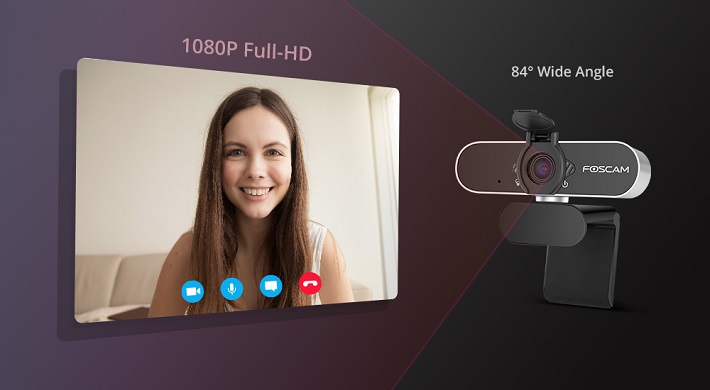 This webcam with 84° wide angle lens captures high definition image and video at 1080p/30fps. Great for video streaming. The W21 with built-in microphone can automatically capture your voice in rich stereo audio. Some other features:
* USB Plug&Play, simply connect this FHD webcam to your computer or laptop
* The computer webcam is widely compatible with PC and laptop with Windows 7 and above, Mac OS, Android 5.0 and above, Linux system. Also works with several messaging platforms (Skype, Zoom etc.)
* Privacy protection. The W21 webcam comes with a Privacy Cover, which can cover your webcam when not in use
* The webcam can be freely placed on the table and fixed on your computer display or laptop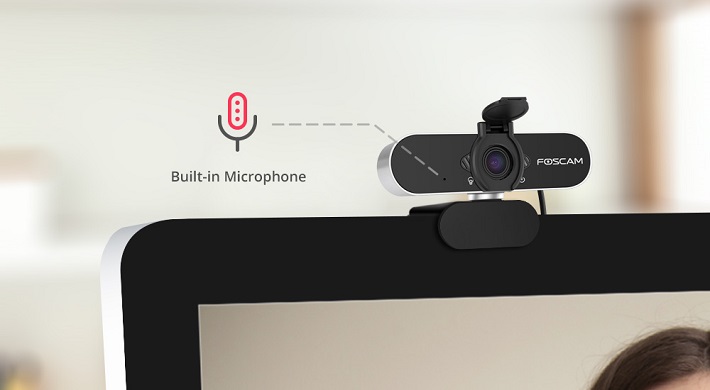 By clicking on one of the images, you will see and read all about this new webcam.